Are you ready to embark on an extraordinary adventure through the enchanting landscapes of West Bengal? Look no further than Alafiia, the foremost eco tour agency that specializes in showcasing the natural wonders and cultural splendors of this captivating region. With a profound commitment to sustainability and responsible tourism, Alafiia ensures that your travel experience is not only unforgettable but also contributes positively to the environment and local communities.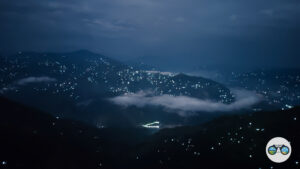 Embrace Eco-Friendly Exploration with Alafiia
At Alafiia, we firmly believe in the power of eco-friendly and sustainable travel. Our extensive range of meticulously curated tours and activities allows you to immerse yourself in the diverse natural beauty of West Bengal while treading lightly on the planet. Whether you're an avid nature enthusiast, a wildlife aficionado, or a cultural explorer, our thoughtfully designed itineraries cater to every interest, guaranteeing a fulfilling and responsible travel experience.
Unveiling West Bengal's Cultural Marvels
West Bengal boasts a rich tapestry of cultural heritage, and Alafiia is here to help you unravel its captivating secrets. With us as your trusted guide, you can witness the artistic brilliance of Kolkata. Marvel at the architectural wonders of the terracotta temples in Bishnupur, where history comes alive through intricate sculptures and ornate designs. Immerse yourself in the tranquility of the renowned tea gardens in Darjeeling, sipping on a cup of the finest tea while gazing at the majestic Himalayan peaks. Our cultural expeditions offer an immersive experience that allows you to connect with the soul of West Bengal.
Embrace the Untamed Beauty of West Bengal's Natural Landscapes
For those yearning for nature's embrace, West Bengal presents a treasure trove of breathtaking landscapes that will leave you spellbound. Alafiia's eco tours take you off the beaten path to explore the pristine wonders of places like the Sundarbans, a UNESCO World Heritage Site and the largest mangrove forest on the planet. Traverse the labyrinthine network of channels, witness the incredible biodiversity, and spot the elusive Royal Bengal Tiger in its natural habitat. Alternatively, lose yourself in the tranquillity of Darjeeling and Kalimpong, famous hill stations adorned with emerald tea plantations, mist-laden mountains, and panoramic vistas. Whether you're a wildlife enthusiast, a bird lover, or simply seeking solace amidst nature, Alafiia ensures an extraordinary adventure.